---
Frequently Asked Questions

Question
Replace a C6 Pollen (Charcoal) filter

Answer
OK first thing is to find it, it's inside the passenger cabin: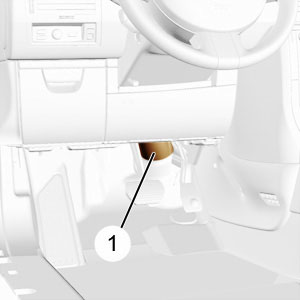 Remove the trim ( 1) under the dashboard (driver's side).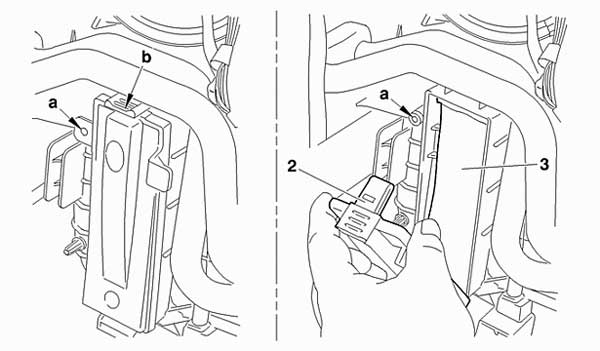 Next, Unclip the tab at " b".

Tilt, lift and remove the cover ( 2).

Remove the pollen filter ( 3).

N.B. : If the tab " b" is damaged, position a screw for soft material at "a".

Refitting

Refit the various components in the reverse order to removal.
Details
Info 17 May 2010 by
---
C6owners